JAW CORRECTIVE TREATMENT (Orthognathic Surgery)
---
Orthognathic surgery is a surgical procedure used to straighten or re-align jaw and correct skeletal deformities that a patient may need. Corrective jaw surgery may be required in treating the following conditions: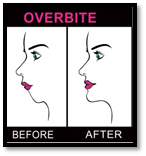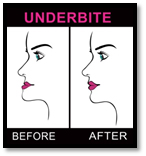 Birth defects
Chronic jaw or jaw joint (TMJ) pain
Involuntary mouth breathing
Inability of your lips to come together without straining
Correction of overbite & underbite.
Trauma or injury to the jaw or face
Open bite (space between the upper and lower teeth when your mouth is closed)
Protruding jaw
Receding lower jaw and chin
Tumour or pathology affecting the jaw
The main purpose is to correct severe malocclusion (improper bite) that may be causing functional problems in daily behaviour, such as speech, chewing food or even sleep apnea. This is mainly a team work involving both the Surgeon, Orthodontist & Anesthetist.
The Orthodontist aligns the teeth prior to the surgery in order to facilitate for surgery & following the surgery he/she gets the teeth into in to good intercuspation (good bite) The Oral and Maxillofacial Facial Surgeon (OMFS), corrects the Jaw deformity by re- positioning the jaws and fixing them using Titanium plates & Screws. The Anesthetist helps the surgeon during the surgery by providing hypotensive anesthesia .
Distraction Osteogenesis is a procedure performed to correct excessive jaw deformities which cannot be corrected using orthognathic surgery. As done in Orthognathic surgery, Osteotomy cuts are made & distraction device is placed at the osteotomy site & activated daily until the defect is corrected.
Instructions following the Surgery:
Good oral hygiene to be maintained after surgery by brushing & warm salt water rinses.
Strictly adhere to Doctors advise on usage of Antibiotics & Analgesics
Ice pack application after surgery to reduce the swelling
Sleep with head in elevated position with atleast 2 pillows to reduce swelling
Soft Diet advised for 3 months
Vaseline to be applied to the lips continuously
To avoid completely smoking & alcohol consumption until the wound heals.
Avoid high activity sports for a couple of months at least
The numbness of lower lip is expected initially & hence avoid any sharp injuries or excessive hot/cold
Our Hospital can be defined by Trust, Technology and Transparency. We offer best dentists in Guntur, more convenience and affordable pricing for Jaw corrective surgeries.
We have the best of surgeons who are specialized in facial reconstruction, including jaw surgery. Over years of practice, we have built a reputation as being the best Dental surgeons in the state of Andhra Pradesh.
Our dental surgeons are devoted to their profession and to providing attentive patient care. From the first consultation to the final check-up, our reconstructive surgeons make themselves available and accessible to patients and their families.
If you are in need of a Jaw corrective treatment or surgery, don't wait and contact us now. We have the best dental surgeons in Guntur. Our staff is dedicated to helping you get better with the fastest time possible. Come and schedule an appointment to meet with one of our board certified best dentists in Guntur today.