Do you want to do something about the open gap in your smile??
---
If you want to do something about the open gap in your smile and have a complete set of pearly whites once again, contact us at Confydentz Dental Hospital, Best Dental Clinic in Guntur. We're experts when it comes to keep your smiles healthy and radiant, which is why we proudly work with so many families from Guntur and the surrounding areas. We look forward to helping you restore your dazzling smile!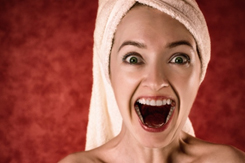 The dental implant is today's state-of-the-art tooth replacement method. For those missing even one tooth, an unsightly gap is actually the least significant problem. What's of far greater concern is the bone loss that inevitably follows tooth loss. Dental implants can preserve bone, improve function and enhance psychological well-being. Implants serve both as anchors to support replacement teeth and preserve bone loss.
Dental implants have many advantages over older methods of tooth replacement like bridges and dentures — from the way they function and feel to the way they look and last. It is no exaggeration to say that they have revolutionized dentistry. They may even change your life. Many people get dental implants to replace teeth which have been removed for various reasons, either the teeth have rotted away or they were broken in an accident. Instead of wearing removal dentures, permanent implants are fitted into the patient. If a candidate has no health issues to prevent him or her from healing, and has a good bone structure, then he or she is a good candidate for implants. These people choose to have implants because they can't or don't want to wear dentures or simply want to improve their quality of life.
Dental Implant is most preferred because its
Most like natural teeth
The longest-lasting tooth replacements
Able to prevent bone loss
Safe for adjacent natural teeth
Easy to care for
Almost all dental implants in use today are made from titanium or titanium alloy, materials that have been shown over many years to be well tolerated by bone. The terms 'Osseo integrated implants' or 'end osseous implants' are widely used to describe dental implants that can develop and maintain a close union with bone in order to support replacement teeth. For further queries regarding dental implants, please get in touch with Dr.P. Ranjit Kumar, Internationally certified in dental Implantology holding a fellowship in International Congress of Oral Implantology (FICOI), best dentist in Guntur or reach us @ Confydentz Dental Hospital, Best dental clinic in Guntur for dental implants.