PEDODONTICS
Child dentistry or pediatric dentistry is that field which deals in oral care of children from infancy upto teenage years. Throughout the various stages of a child's life it is necessary to take care of their oral health as they lose their primary set of teeth which is replaced by secondary set. At confydentz dental hospital in Guntur we have specialist in child dentistry. We serve a special programme for child dentistry that deals with-:
Oral examnination
Gum disease treatment
Habit counselling
Tooth cavity treatment and various dental injuries
It's just a baby tooth, any way it will fall off. Why should I get it treated?
As we all know milk teeth are primary set of teeth and they shed of in the growing years of a child. Milk teeth are replaced by Secondary set of teeth. An intense dental care should be given right from the childhood. Some dental related problems in children are-
Problem in speech
Problem of Eating and Chewing
Bad pyschological growth and personality disorder
Problems leading to Malnutrition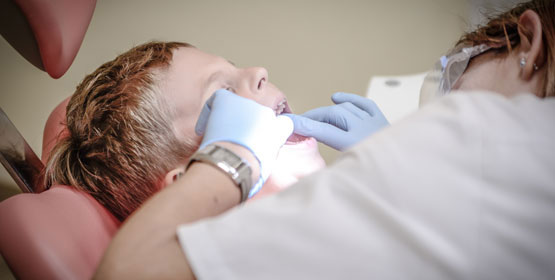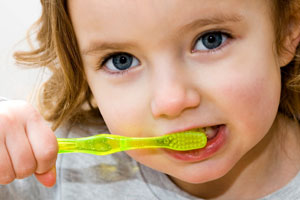 When Should My Child Visit the Dentist?
As soon as the teeth get erupting out child must be taken to the dentist. It can be very helpful for a child to have a good oral health if he is taken to a dentist as earliest as possible.
Are thumb sucking and pacifier habits harmful for a child's teeth?
Children develop the habbit of thumb sucking or pacifier using at a very young age. Although these habits go off with time but in certain cases they stay for a longer period of time. These habits can be very harmful for the child. A dirty thumb can take a lot of bacteria to the mouth causing oral problems. Paediatric dentistry specialises in children oral problem
What should I do if my child falls and knocks out his/her tooth?
A right course of action can help a child a lot if he knocks out his tooth or teeth.
Contact a paediatric dentist as soon as possible.
Comfort the child
Rinse the mouth with water.
Apply cold compresses to avoid swelling.
If the broken tooth or teeth is available take it to the dentist.
How safe are dental X-rays for children?
The dental X-rays are fully safe for children. The amount of radiation is fully monitored by the dentist. Minimised lead aprons and high speed films are used.
Why is early orthodontic care important?
Dental treatment of children is called early orthodontic care. It generally starts at an age of 5to 6 years when children have there primary set of teeth. Early orthodontic care is important to provide better oral health to children. It helps in-:
Healthy gums and teeth
Helps in having Straight teeth
Removes jaw problems and provide better biting shape
To have better permanent teeth
Avoids any kind of infection and bad breadth.
When should you start using toothpaste for children and how much?
As per dental science as soon as children gets 3 year old they should brush regularly under the supervision of the parents. It should be made sure that a pea sized amount of tooth paste should be taken while brushing. Parents must make sure that children do not swallow the toothpaste.
Dr. Ranjit Kumar at Confydentz Dental Hospital is regarded an expert in cosmetic dentistry in Guntur.